The solution to the prompt "One or more intermediate certificates in the certificate chain are missing" when Tencent Cloud free SSL certificate is deployed in IIS
From 22:00:00 on March 03, 2022, after the TrustAsia root certificate was changed from the Digicert root certificate to the Sectigo root certificate, some students encountered "one or more in the certificate chain" when deploying the certificate on Windows Server IIS. An intermediate certificate is missing" prompt, the solution to the problem is briefly recorded below.
Download the intermediate certificate of the corresponding algorithm
Note: Please confirm the certificate encryption algorithm before downloading.
View Certificate Encryption Algorithms
Login Tencent Cloud SSL Certificate Consoleto view, usually RSA.

Download
Click the portal below to download directly:
RSA:Portal
ECC:Portal
PS:Please download the certificate to the server or copy it to the server after downloading.
Install Intermediate Certificates
Double-click on the server to open the intermediate certificate and click Install Certificate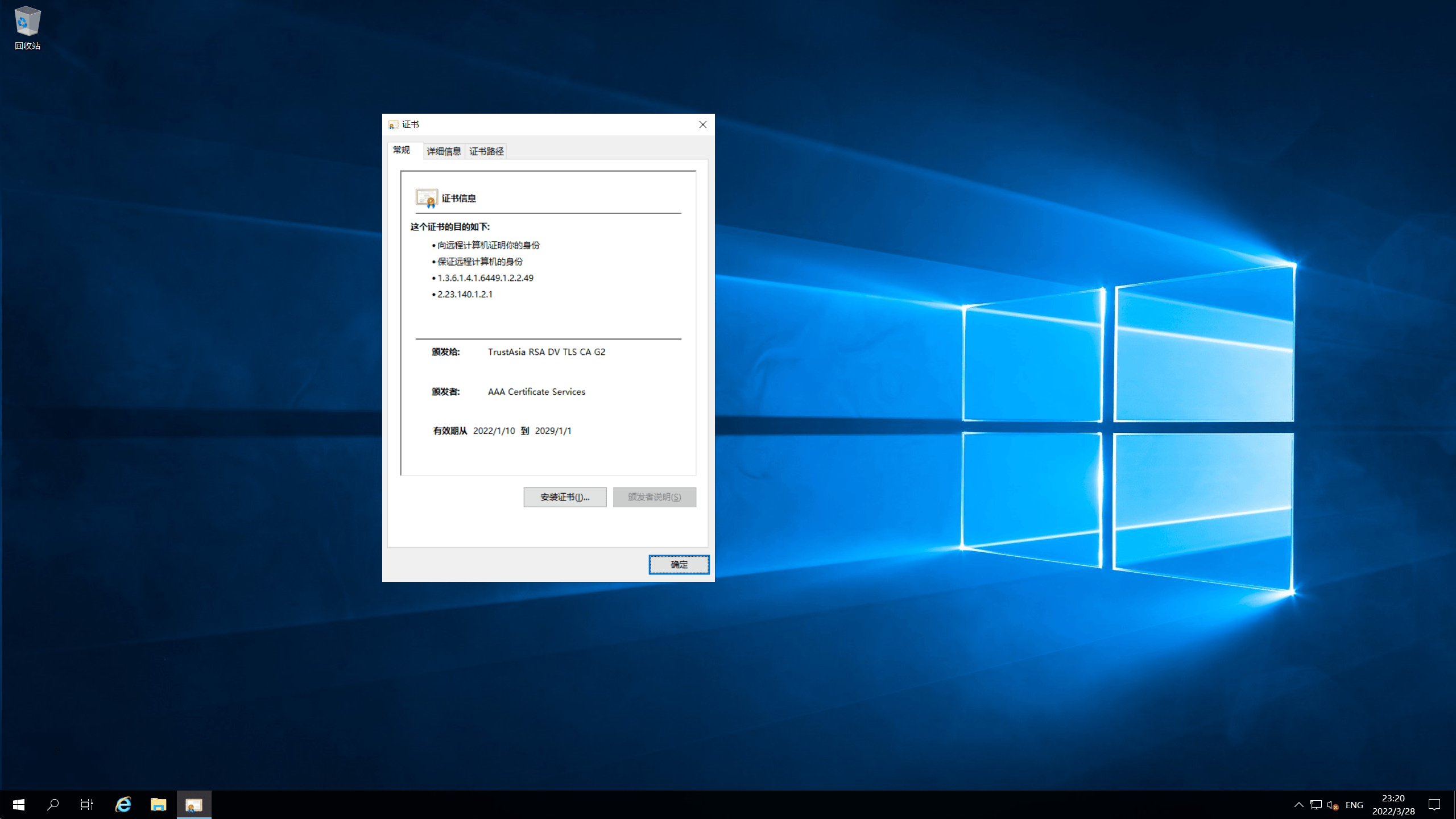 Select the local computer for the storage location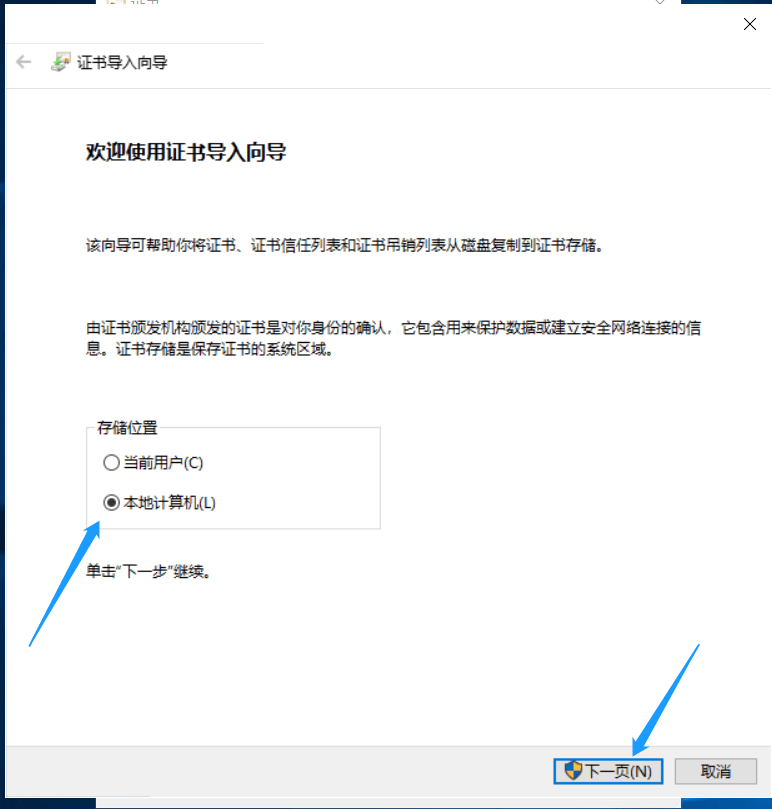 Select storage location
Click "Place all certificates in the following store" and click Browse to select "Intermediate Certification Authorities" and click Next

Finish importing
After confirming the information, complete Finish:


Show that the import was successful:

All articles in this blog are licensed under CC BY-NC-SA 4.0 unless stating additionally.