How to transfer the domain name purchased/gifted online from Tencent enterprise mailbox to Tencent Cloud and resolve it in Tencent Cloud?
In fact, there is a tutorial for the transfer of the corporate mailbox, but some users will encounter some problems after the transfer, so I added it on the basis of the original.
This tutorial is currently only applicable to Tencent Cloud China.
1.Log in to the enterprise email management terminal-My Company-Domain Name Management, and click on the domain name details
When the source shows "Tencent Enterprise Mail", it means that the domain name purchased or given away from Tencent Enterprise Mail can be transferred.

2.Click the domain name details page and click "Go to Tencent Cloud". After Tencent Cloud completes the real-name authentication of the account, the domain name transfer operation can be performed. If you do not have an account, click Register now on the Tencent Cloud page
If you have previously registered a Tencent Cloud account and completed the account real-name verification, you can ignore this step

3.Click to transfer immediately


4.The Tencent Cloud login entry page appears, click "Login"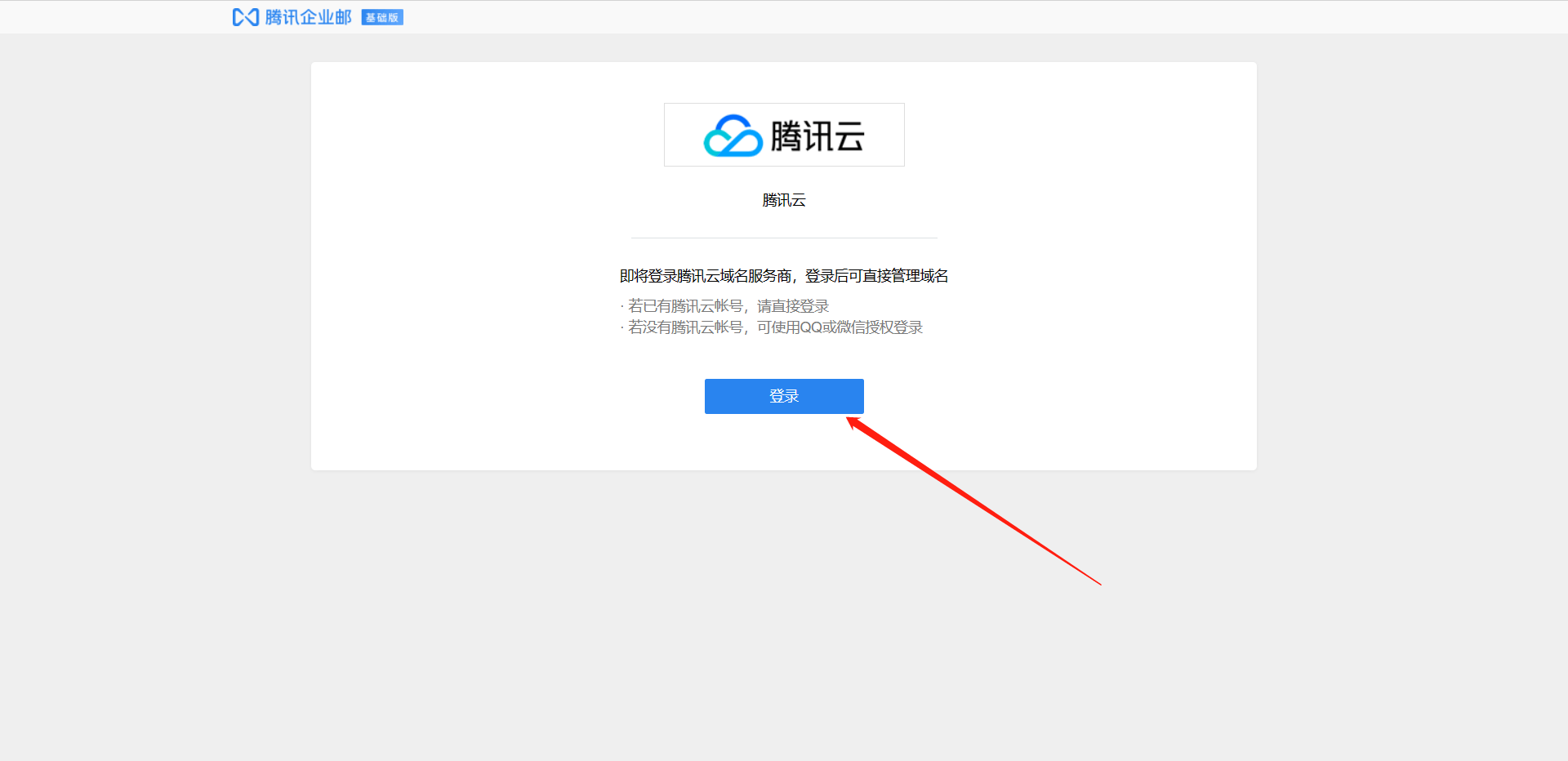 5.After choosing to log in, the page jumps to the Tencent Cloud login entrance, which supports WeChat/Enterprise WeChat scan code, email, QQ, official account, mini program and other methods to log in.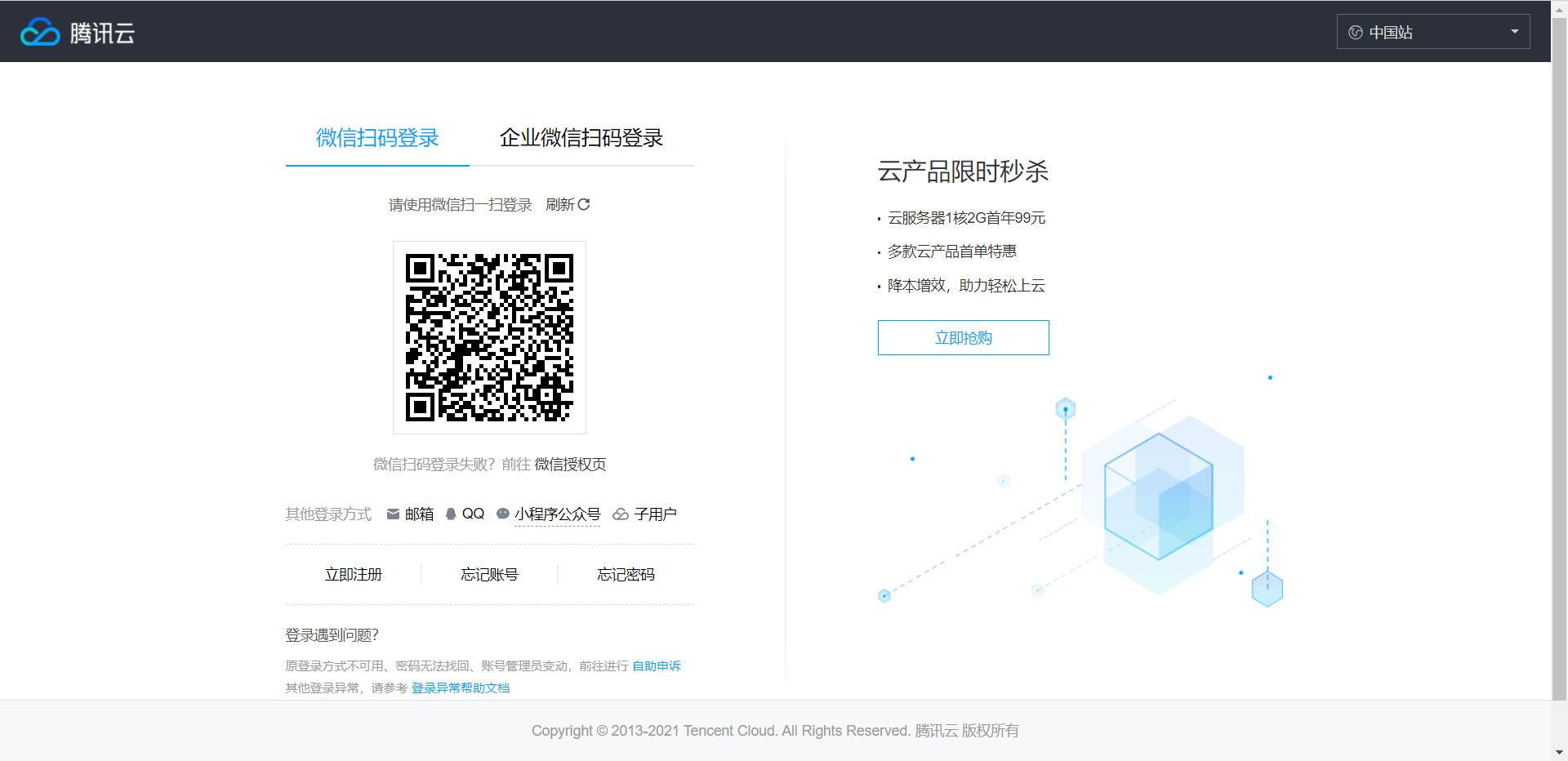 6.After logging in, the system will operate automatically. Please wait patiently for the page to jump to the corporate email and prompt the transfer of the account to be successful.


7.The transfer status of the domain name details shows "transferred to Tencent Cloud"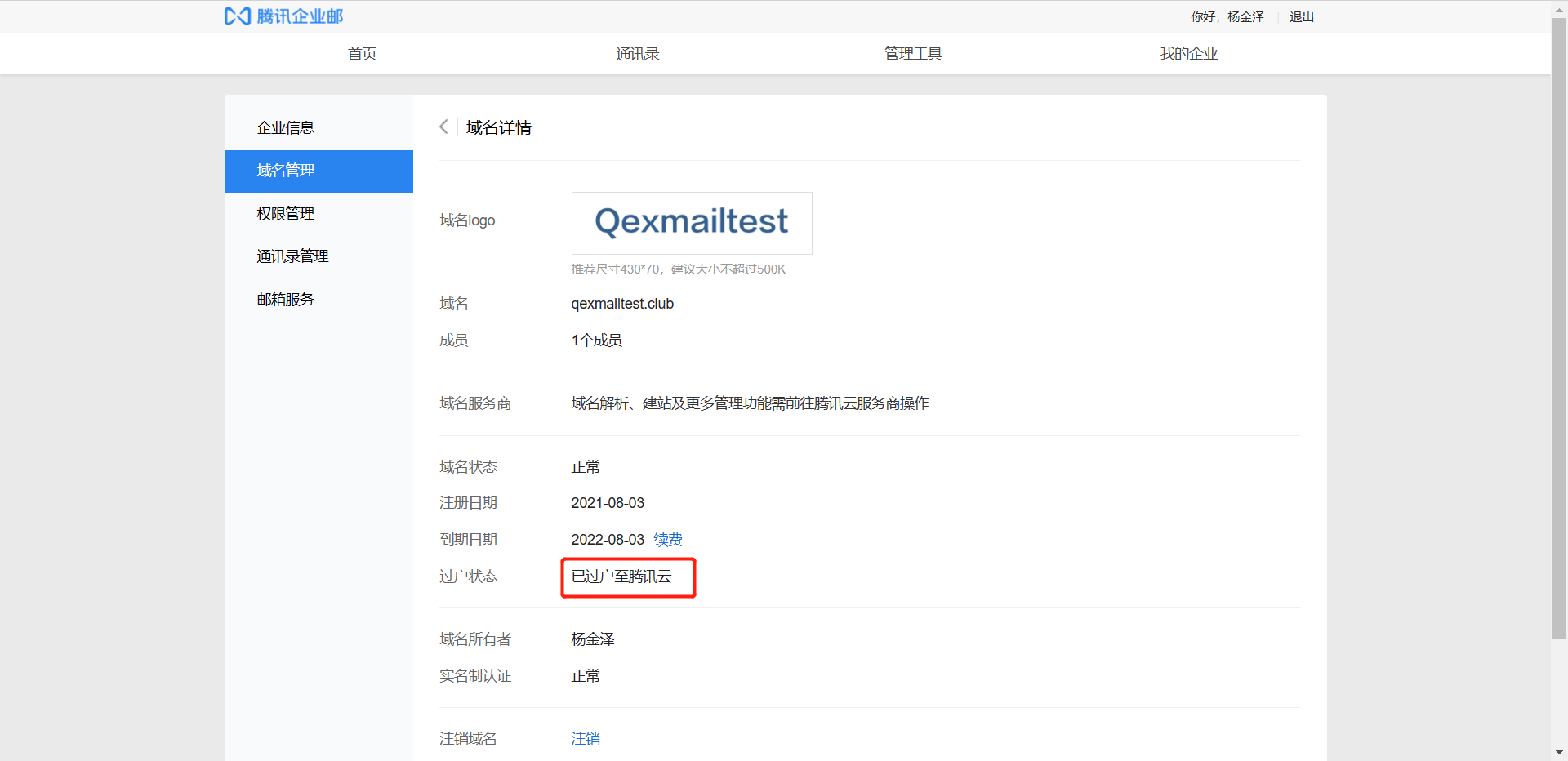 If you find that Resolve Console has a domain name that has just been transferred, congratulations, you have not encountered any problems. If you find that there is no domain name that has just been transferred, please continue to look down.
8.Log in to the Tencent Cloud console: Domain Registration, find the domain name you just registered and click Manage


9.Find the domain name information and modify it, why modify it? Because you find that no other information except the owner belongs to you, you need to change it, otherwise you will get an error in the next steps
To modify domain name information, please refer to: Domain Information Modification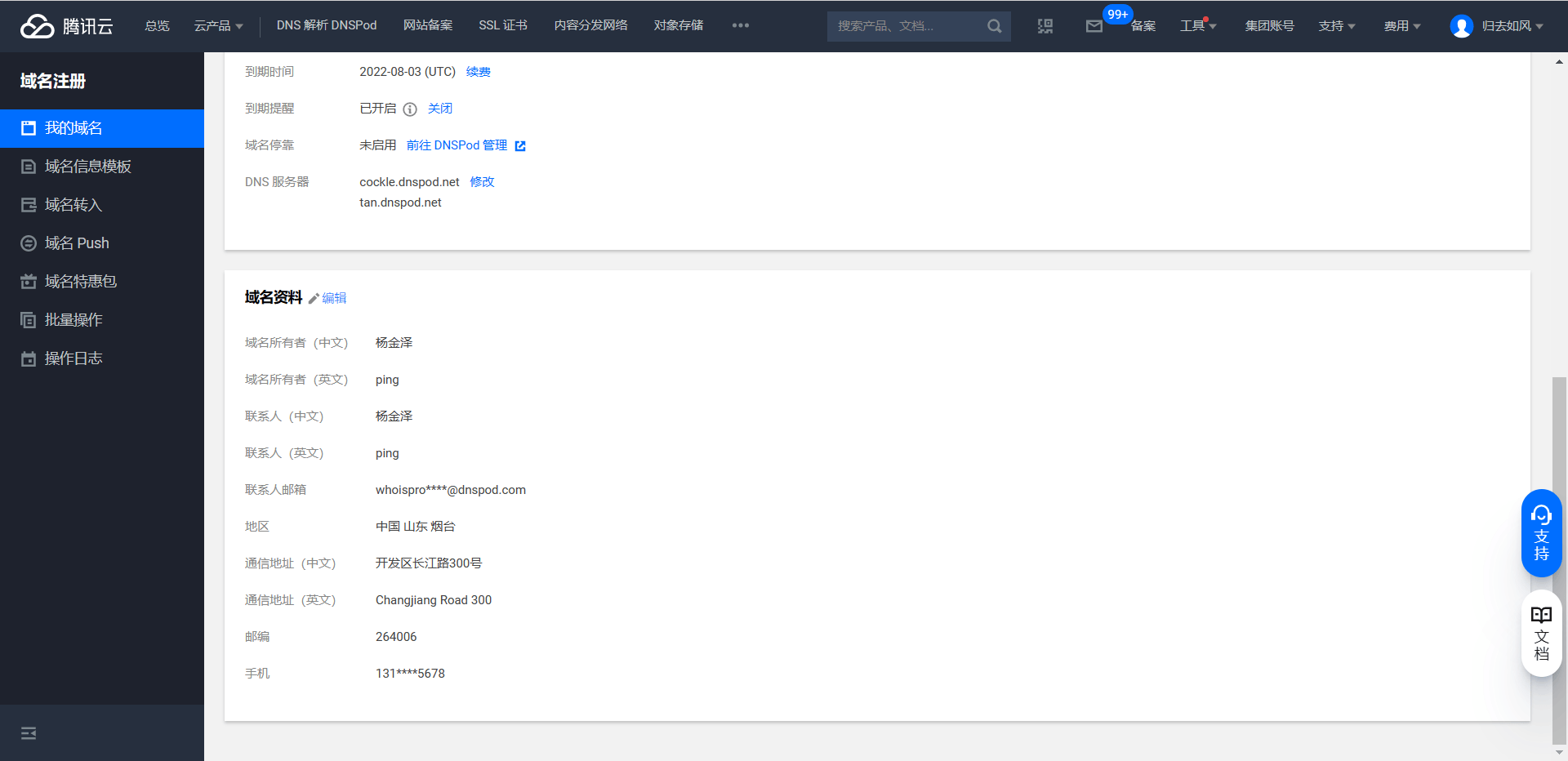 10.After completing the modification, go to the Tencent Cloud console DNSPOD and click Add Resolution
At this time, you will be prompted "The domain name has been added by another user" and needs to be retrieved. At this time, please refer to When adding a domain name, prompt "The domain name has been added by another user"solve.
All articles in this blog are licensed under CC BY-NC-SA 4.0 unless stating additionally.